Santa Cruz METRO's Smartphone Apps
Santa Cruz METRO is making it even easier to travel by bus with a host of new technology solutions that will allow the connected commuter to get around with the help of their smart phone by downloading our apps from the Apple App Store and Android Google Play.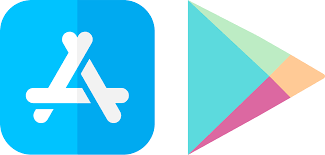 METRO Real-Time Route Information Across Multiple Platforms
METRO is now providing a real time bus arrival feed utilizing GTFS-RT, the transit industry standard, that enables riders to access real-time information on routes and bus locations in the most popular travel apps and websites.
Real-time arrival information enables riders to know exactly when the bus will arrive, be aware of disruptions to service, such as traffic incidents, and know how full the bus is before it arrives.
Travel with greater ease by taking advantage of real-time information that will help you make better trip decisions, using any platform you prefer:
Transit App and other popular smartphone apps
Google Maps and Apple Maps Trip Planners
METRO Real-Time website
SMS Text message "SCM XXXX" to 41411 (where XXXX is either a numeric stop ID, or transit center lane such as "scmc1" or "wtc2") for predicted arrivals within 30 minutes

METRO riders can now plan a trip using popular transit apps that utilize GTFS-RT real-time transit data, such as Transit App. This app provides published bus schedules, bus arrivals predictions and service alerts. Since it supports
most other transit agencies as well, it can also help plan trips to destinations beyond Santa Cruz County.

The Transit app is available for both Apple iOS and Android phones.

METRO riders can now utilize Google Maps and Apple Maps to travel with METRO. Both Google Maps and Apple Maps allow riders to choose "Directions" and travel method "Transit", enabling you to select which route or combination of routes to take to your destination.
Apple Maps is exclusive to Apple hardware — iPhones, iPads, and Apple Watches, even Macs.
Google Maps is a cross-platform service, made available on Android, iOS, iPadOS, and all web browsers.


Santa Cruz METRO Real-Time
The METRO Real-Time website puts real-time bus information at your fingertips, showing the location of METRO vehicles on a route map, predicted arrival time at any bus stop, a trip planner, and the best part is there is no app to download first!
Please note, METRO's current subscriber route alerts (provided by GovDelivery) will be discontinued as of July 2023 and current subscribers are strongly encouraged to subscribe anew.
Subscribe to customized route and stop specific alerts for your regular commute, and learn more by visiting rt.scmetro.org on desktop or mobile.
Paying for Your Trip: Contactless and Cashless Payment Methods
Santa Cruz METRO Splash Pass
There has never been an easier more convenient payment method to purchase your fares than with the METRO's mobile ticketing app, the METRO Splash Pass. METRO riders on both local routes and the Highway 17 Express are now able to purchase their tickets using their Apple or Android smartphones by downloading the METRO Splash Pass on the App Store and Google Play.
Mobile ticketing is a great resource that allows for contactless payment and processing of fares. It is also an easy way to avoid the hassle of arriving early to purchase your ticket from a sales agent or vending machine or waiting in a long line as each passenger pays their cash fare. Shorter lines mean the bus gets you back on the road even faster than before!
How to use METRO's Splash Pass:
Download the app from:
Select your Fare Type (Local, Discount, Highway 17 Express, etc.) and then the type of ticket/pass (1-Ride, Day Pass, 15-Ride, 31-Day Pass) and complete your purchase.
Once your ticket is added to the Ticket Wallet, it will still need to be activated just before boarding the bus. Once activated, the ticket will be good for up to 30-minutes on local routes, or 90-minutes on Highway 17 Express. Period passes (Day Passes, 3-Day Passes, 7-Day Passes, or 31-Day Passes) will continue to be good for the duration of the period for which they were purchased. As you board the bus, show your activated ticket to the operator and that's it!
You are ready to ride.
METRO's Splash Pass Resources:
METRO Splash Pass Download Instructions
Splash Pass on the Highway 17 Express:
Splash Pass on local routes:
Diminishing Balance for Enrolled ParaCruz Customers
Although not technically an app, Diminishing Balance is a great payment method for ParaCruz fares.
Customers who are enrolled in METRO's ParaCruz service can create a Diminishing Balance Account to pay for their ParaCruz rides without the need for cash or coupons. ParaCruz customers will first need to contact METRO's ParaCruz Customer Service Department at (831) 425-4664 to open a Diminishing Balance Account. After enrollment, ParaCruz customers can add funds to their accounts online, by mailing a check to METRO's ParaCruz Customer Service Department, or in person by visiting one of our Customer Service Windows at Pacific Station in Santa Cruz or the Watsonville Transit Center. For more information call (831) 425-4664.
Booking Your Trip: ParaCruz Rides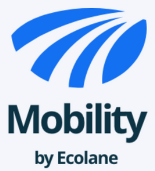 Customers who want to schedule a ParaCruz ride have the convenience of viewing available trips and booking their own rides via METRO's Ecolane App or via the Ecolane online portal.
For customers enrolled in METRO's ParaCruz service, the Ecolane Mobility App can be used to book and cancel ParaCruz trips. ParaCruz customers will first need to contact METRO's Customer Service Department at (831) 425-4664 to enroll you in the Ecolane program. A valid email address will need to be provided at the time of enrollment. After enrollment, ParaCruz customers can download the Ecolane app on their smartphone devices through the App Store and Google Play or customers can access Ecolane via an online portal.
Ecolane Resources:
Overnight Parking While Using METRO Services: Highway 17 Riders
Passport Parking App
Santa Cruz METRO now offers a mobile app, Passport Parking App, for purchasing overnight parking at our Scotts Valley Cavallaro Transit Center.
How to use the Passport Parking App:
The Passport Parking App can be downloaded for free from the App Store or Google Play on your Apple or Android smartphones.
Or permits can also be purchased via the website PassportParking.com by clicking the "Pay Online" link.
You will then be prompted to enter the parking zone, Scotts Valley Transit Center is Zone 9506.
Parking is $5 per night and can be purchased for up to two weeks at a time using the App. Permits are only required for overnight customer parking.